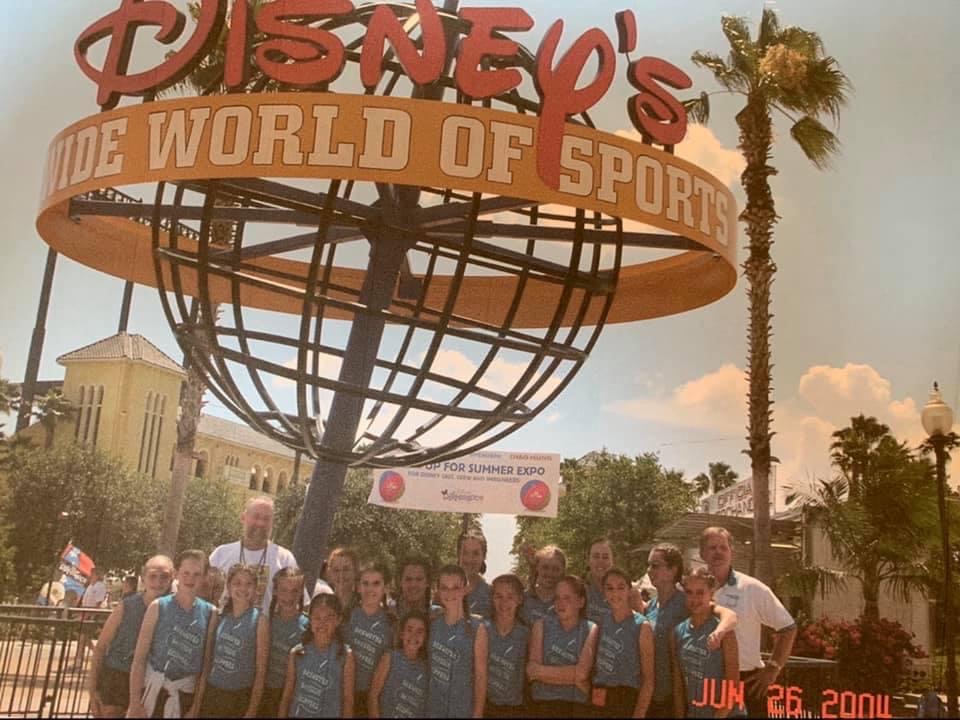 The Brewster Bayside Skippers is a 501c3 nonprofit organization. Our mission: To provide a supportive, team-centered environment in which individual jumpers can cultivate self-discipline, self-esteem, sportsmanship, and leadership skills.
The Bayside Skippers: Nearly 30 years of jumping for joy!
Since the team's formation in 1993, the Brewster Bayside Skippers have been promoting the sport of jump rope while teaching the value of self-motivation, physical fitness, and teamwork. Started by coach Paul Mullin, the team has now been coached by John Hammond for over 20 years.
In 2005 the Skippers' five member high school team represented the US at the World Jump Rope Championship in Brisbane, Australia, where they placed 1st in Double Dutch Freestyle and 7th overall. In 2010 at the USA Jump Rope National Competition in Galveston, TX, the Skippers, proudly representing their hometown of Brewster, Massachusetts placed in the top ten in several events where there were 1,000 competitors from all over the US.
Throughout the years since, our jumpers have participated in and achieved regional and national titles, while forming life-lasting friendships along the way. A dedicated core of jumpers stuck with the sport throughout the Covid-19 pandemic, jumping in various churches, schools, and even our town tennis courts for nearly two years.
We were thrilled to recently attend our first national competition in nearly 3 years at the Junior Olympics hosted by AAU in Greensboro, North Carolina during the summer of 2022. Each of the 9 athletes who competed as part of the Brewster Bayside Skippers team came home with at least one award, each of which validated the hard work and commitment they put in throughout the pandemic.
Enjoy the pictures and videos, connect with us on Facebook, and reach out to say hello!